Shining Force Fan Game Creator Adds NPC Circuits to Engine
Creator of the Shining Force Fan Game, Adventurers Unbound, has added NPC Circuits to the custom engine he is working on for the game. [...]
Discussing Star Citizen Alpha 3.18
AMA from BoredGamer about Star Citizen Alpha 3.18 [...]
The Beginner's Guide To MMORPG Tycoon 2
In this guide I go over just about every aspect of the indie game MMORPG Tycoon 2. [...]
Rumor: Titanfall 2 susceptible to code injection attack.
It's a rumor at this point. So take it for what it is. [...]
Fan-made Shining Force Game "Adventurers Unbound" Demo Released
A Shining Force-inspired fan game, "Adventurers Unbound" has just received it's first feature-complete demo that is available to download and play right now. Chaoswizard98 has also said that the full engine will be released to the pub [...]
Stardew Valley Split Screen
With the latest update to Stardew Valley there's more reason than ever to get back into the game! Especially if you own it on console. SPLIT SCREEN CO-OP!!!!! [...]
Advertisement:
This ad helps keep our website free.
Dave Kosak, Lead Narrative Designer is Leaving Blizzard After 12 Years
Dave Kosak has announced that he will be moving on from the MMORPG maker Blizzard after 12 years with the company. [...]
1vs100 Might Be Coming Back And I Could Not Be Happier
Phil Spencer has teased the possibility for 1vs100 or a similar experience could make it's way to Xbox Series S/X [...]
Minecraft Java Edition Will Require A Microsoft Account Starting In 2021
Uh oh. Java players' worse nightmares are finally coming true! The mandatory transition will occur next year. [...]
Halo: Master Chief Collection getting 120fps, 4k upgrade for Xbox Series X
It's official. 4K 120fps Multiplayer/Singleplayer is coming to Halo: Master Chief Collection. The collection will also be cross-gen compatible. [...]
Advertisement:
This ad helps keep our website free.
Blizzard ending support for StarCraft 2 after 10 years
After 10 years on the market, StarCraft 2 content support is ending. While Blizzard has committed to continuing balancing patches and other competitive tweaks. [...]
Minecraft 1.17 Caves and Cliffs Update
All the known changes and additions, all in one place. [...]
Xbox Series X Lets You Uninstall Parts of Games to Manage Storage
Developers have to support it, though. [...]
Minecraft Live Is About To Begin!
Minecraft Live is about to begin! Watch now! [...]
Advertisement:
This ad helps keep our website free.
The Nexus Mods Website Has Banned U.S. Political Mods
"Considering the low quality of the mods being uploaded, the polarising views they express and the fact that a small but vocal contingent of our users [...]
World of Warcraft's Largest Deaf Raiding Guild Has Defeated Mythic N'Zoth
The article also includes a Mythic Ra-den mechanic review. [...]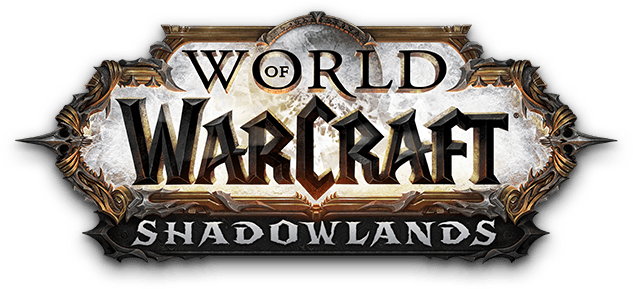 Blizzard Announces Delay For Shadowlands Expansion
Blizzard has officially announced that the Shadowlands expansion for World of Warcraft has been pushed back closer to the end of this year. [...]
Star Citizen Video Shows Cargo Decks & More Alpha 3.11 Content as Crowdfunding Passes $314 Million
Star Citizen developer Cloud Imperium Games released a new video focusing on upcoming content for the growing space simulator. [...]
Airflow Imaging: NVIDIA RTX 3080 Founders Edition Schlieren Photography
Using Schlieren photography techniques, we're able to show NVIDIA RTX 3080 Founders Edition airflow paths and behaviors. This is new to us, and we [...]
MMORPG Tycoon 2 Party Update Released!
Your MMO now supports player parties. Alongside various additions, changes, and bug fixes! Click through to read more. [...]
Advertisement:
This ad helps keep our website free.